i have been waiting for my senior prom since i was 7 years old. i know that sounds extremely nerdy, but i am an extremely nerdy person. i've thought that my prom night was going to be one of the best nights of, and you know what?...... it fucking was. some people said it sucked, but personally i enjoyed almost every moment of it. highlights include emily wearing the dress I made, dancing with kaity, seeing all my friends all dressed up, drinking multiple bottles of wine, going to colton' and feeling like a sophmore, and…. oh yeah winning prom king. there were a couple of moments of that night that pissed me off, but all in all it was a damn good night. take a gander at some of the pictures from that lovely night.
before prom.
<<-- me and kamelah, i had to go over her house before prom, her mom wanted us to take pictures together since we've been best friends forever.
<<-- emily and me, she wore the dress that i had made for her, and i know i may be bais but i think it looks damn hott.
<<-- me, kelly, jackie, and kaity. my akward group, well it wouldn't had been as akward if kelly wasn't there, she came with us b/c she got ditched, and i am such a nice guy i let her join us.
<<-- will wearing the shirt that garrett and i desgined for him, he thought he was hott shit, and i will say he was.
at prom.
<<--claudia and kovsh, one of my favortie couples in the world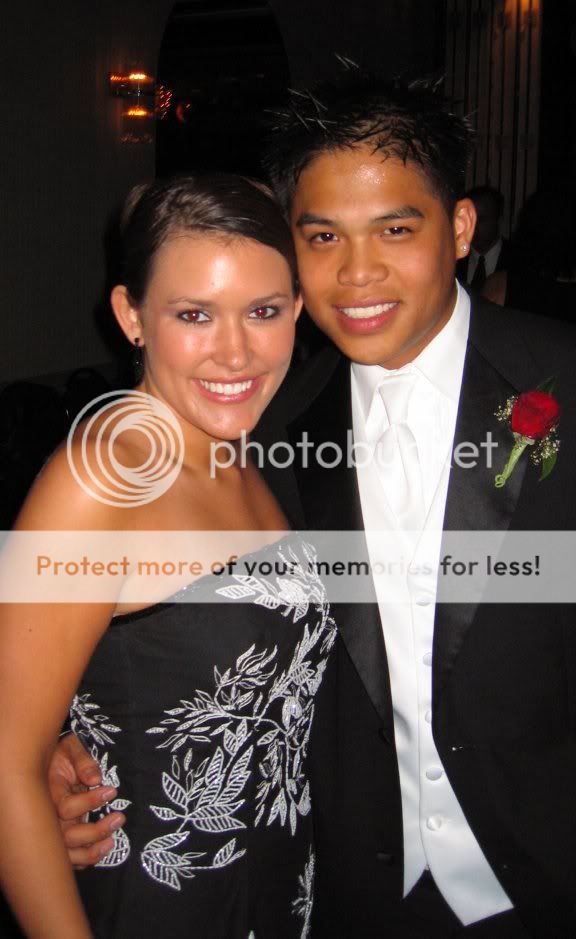 <<-- aaren and simon
<<-- steve and kevin dancin' to thriller, fun stuff
<<-- matt and darcy, darcy looks drunk but she's not.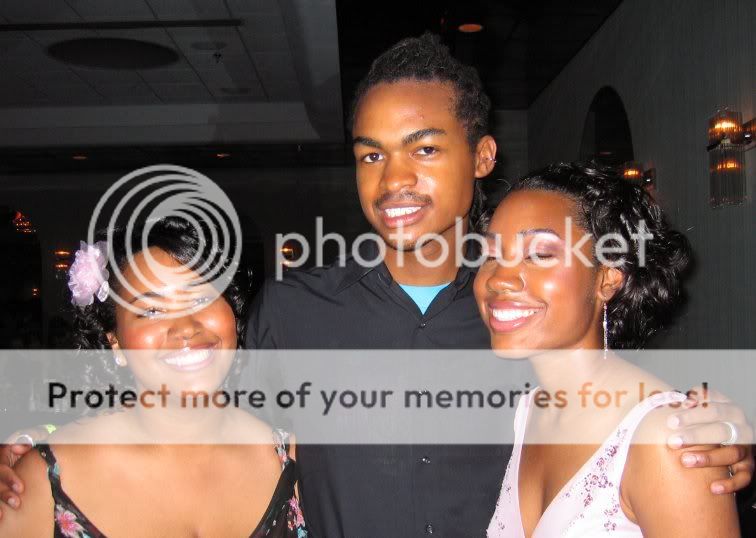 <<--lauren, me and lindsey, they've both been like my sisters since 5th grade, i love them soooooo much.
<<--lindsey and quinn.
<<--drew and laura, so cute they make me sick.
<<--keenan rockin' out
<<-- becky and me after winning.
<<-- sean and catie, the night's cutest couple, aren't they adorable with the matching.
<<--jenny p from the block
<<-- skinny's girl gina, i think she always has the best dresses i wish you could have seen it better b/c it was really hott.
<<-- gabe bustin' a move.
<<-- chi chi looking very very very mandy.
<<-- addie b. lookin' very sweet.
after prom. the first group of pictures are at colton's house, but the second group was taken at becky's house. sadly it took me several hours to recall how i got to becky's house but the pictures help reminded me.
<<--the lovely darcy.
<<--meg and casey.
<<--skinny and gina, drew is usually more naked than this at parties, this is
<<--to drink or not to drink?
<<--chad
<<-- bozack, gram, and kyle.
<<-- mc carliegh, looking tres chic
<<--brandon and rex.
<<--rachel and jimmy. i love red cups.
<<-- me and rachel, i have no idea whats goin on here
<<--becky and me again
<<--spencer kept saying that he was ran over, but no one believed him until aaren pointed out that there were tire marks on his back, maybe he was being honest.
<<-- shipley says thumbs up.
<<-- becky, megan, and i.
<<-- mel b and me.i don't remember taking this picture at all. in fact every picture after this one, i hav no idea when they were taken.
<<-- which one is the monkey?
<<-- noah trying to hook up w/ meg, i don't think they know i took this picture, oh well
i hope you enjoyed my pictures, i kno i am the only one who really cares about any of this shit but oh well. lata